Rejoice Evermore (eBook)
9781562299637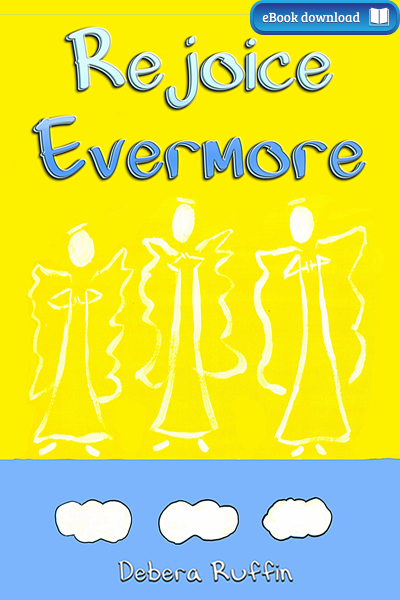 Pre-school thru 3rd grade
The book is filled with Scriptures and colorful pictures which will inspire and encourage children to read and apply the Word of God to their lives. It answers questions our children may have concerning topics such as God, creation, salvation and forgiveness. The answers are taken right from the Word of God. Rejoice Evermore will also let them know that Jesus loves them, too. They can live for Him, love Him, rejoice, and praise Him, just like the "big people" do.
Jesus said, "Let the little children come to me, and do not hinder them, for the kingdom of heaven belongs to such as these." (Matthew 19:14 NIV)
– EXCERPT –
FEAR - There are several things that cause me to feel fear. Sometimes I'm afraid when I'm left alone. Sometimes I'm afraid when I go to a new school. Sometimes I'm afraid when I have to stand in front of my class to read my book report. Fear is not a good feeling. When I'm afraid, I will remember that Jesus is near me, and He will hold my hand.
Cast all your anxiety on him because he cares for you. (I Peter 5:7 NIV)
I sought the Lord, and he answered me; he delivered me from all my fears. (Psalm 34:4 NIV)
So we say with confidence, "The Lord is my helper; I will not be afraid. What can man do to me?" (Hebrews 13:6 NIV)
ISBN:9781562299637
Binding:eBook
Page Count:n/a
Trim Size:n/a