The Journey to Canaan
9780971624016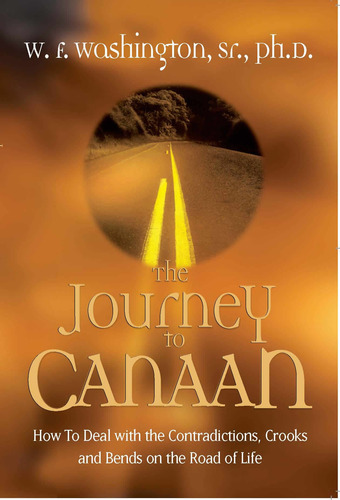 How to Deal with the Contradictions, Crooks, and Bends on the Road of Life
The Journey to Canaan is a microscopic view of what Dr. W. F. Washington, Sr. calls "The Journey of Life". Ancient Israel is a type of God's new Israel. Their journey is our journey. Their God is our God. He, who led them, leads us. This book is a guide for all who have embarked on the Canaan road with a view of finally entering the Promised Land.
The Journey to Canaan is about dead ends, detours, personal storms, and dry places and how they can be handled successfully. The key to overcoming is to learn how to allow God to lead and guide us. Dr. Washington will answer the question asked by so many: "Do unexplainable things happen in our lives based solely on happenstance, or does it go to the question of the divine purpose of God?"
The Journey to Canaan is about a river called Jordan. Though deep and cold, it must be crossed in order to attain our Canaan. There will be Jordan Rivers in our lives that will stand between us and where we need to go. The Journey to Canaan will show you how to cross your Jordan and make it roll back and stand up in a heap.
The struggles faced by ancient Israel are essentially the same struggles faced by every Christian soldier today. On the exodus journey of Israel, there were problems. But for their problems God had a plan. To the degree that they followed the divine plan in performance of it, it was to that degree that they succeeded. The Journey to Canaan is you roadmap to ultimate success and fulfillment!
ISBN:9780971624016
Author:
W. F. Washington, Ph.D.
Binding:Paperback
Page Count:272
Trim Size:6 x 9