The Minister's Topical Bible
9781562291044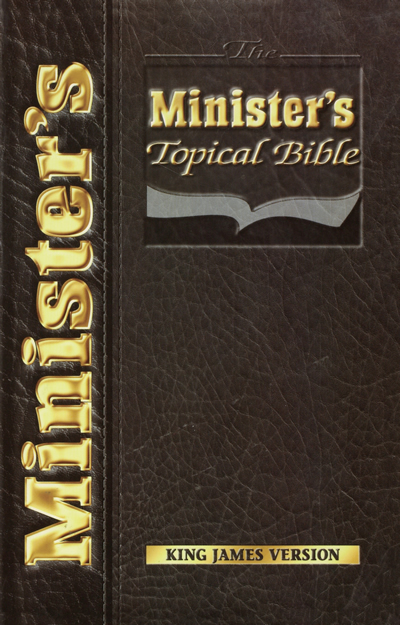 Here at last is practical help for the busy minister. The Minister's Topical Bible is the ideal tool for all who could use a little assistance in teaching, preaching, discipleship and counseling. As an aid in sermon preparation, "The Minister´s Topical Bible" is unsurpassed. By collecting all Scripture on a topic in a single place, valuable time is saved from having to search through concordances or trying to bring up passages from memory.
In a step-by-step fashion, The Minister's Topical Biblecovers key areas of ministry including personal life, ministry ethics, discipling, teaching, and preaching in 540 topics. All things considered, The Minister's Topical Bible contains:
Over 540 easy-to-find topics Over 5,000 systematically organized verses
"What is Leadership?" by Dr. Myles Munroe
Large, easy-to-read text
Lively, relevant quotes from beloved Christians throughout the ages
A daily Bible reading plan
A prayer journal
Ministry goals and other helpful aids
The Minister's Topical Bible is the most thorough and complete compilation of Bible Scriptures that no minister should be without.
ISBN:9781562291044
Binding:Paperback
Page Count:302
Trim Size:6 x 9