Programmed for Failure… But God
9781562293413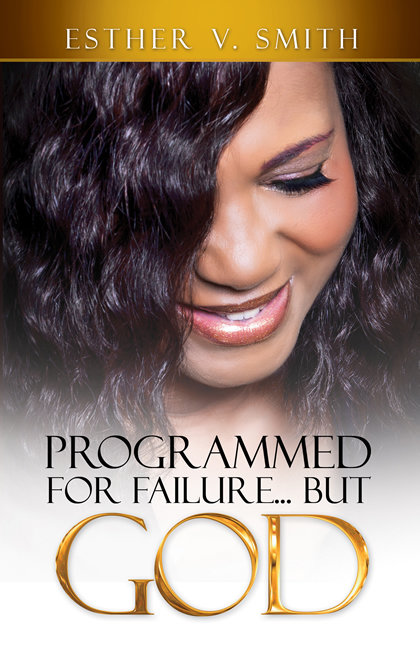 The Autobiography of Evangelist Esther V. Smith
Esther has the kind of story they make movies about. Her mother was an alcoholic, her father, a two-time murderer. All odds were against her ever becoming a successful, well-rounded woman. But…God intervened in her life. Today, Esther is an international gospel music singer, teacher, and speaker.
Her sincere desire is to inspire others to live a life free from the constraints of the past. Her testimony is this: "It does not matter what background you emerged from. Regardless of what your parents did or failed to do, you do not have to end up a failure in life."
"Few believers equal her dedication to and love for God. She is an inspired gospel soloist as well as a noted preacher." –The late Pastor Charles O. Miles, International Gospel Center
"This book will help anyone dealing with the devastation that inevitably follows growing up in a dysfunctional family to find the courage to break generational curses." –Bishop R. Donnie Graves
Esther V. Smith is a gospel music veteran who has recorded with renown producers Dr. Mattie Moss Clark, Marvin Winans, Fred Hammonds, Michael Brooks, and Tim Bowman, to name a few. She is a counselor and confidant to numerous bishops, pastors, and high-profile recording artists and the official National Mother of two large fellowships. An ordained minister, she is a loyal member of International Gospel Center in Ecorse, MI. Evangelist Smith and her husband, Sonny, have four children, and live in Michigan.
ISBN:9781562293413
Binding:Paperback
Page Count:158
Trim Size:6 x 9