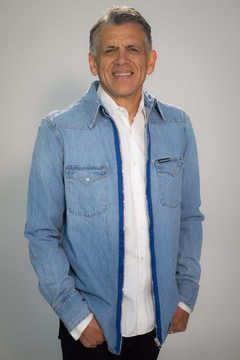 In 1994, Pastor Diego and his wife Cindy founded Abundant Living Family Church (ALFC), which began with twelve people. Abundant Living Family Church has three weekend services and a Wednesday night Fresh Start Bible Study. The weekly attendance is over 6,000, and God continues to increase with new members. The church's vision is clear, "To seek the lost, teach the found, and send the disciples."
Once an aspiring professional triathlete, Pastor Diego was diagnosed with stage 4 kidney cancer in 2008. His doctor indicated that no one he knew with this disease had ever lived more than six years. A miraculous journey of faith led to his complete healing and the birth of the Health Initiative Revolution. What also increased was Pastor Diego's faith, knowledge, and understanding of how to better steward our physical bodies to accomplish all that God has for each one of us.
Pastor Diego is committed to ministering to the whole man – spiritually, physically, financially, and emotionally—with priorities focused on family, youth, and children. His style is simple, allowing the hearing to easily identify and apply God's Word to his personal life.
alfcrancho.church