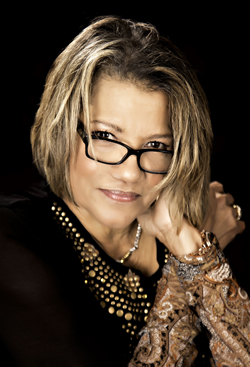 Dr. Sybil Schroeder was born in New Orleans, Louisiana and is an active member of the Louisiana Freedmen Missionary Baptist General Association, Minister's Wives and Widows Auxiliary and New St. John Missionary Baptist Association's Kingdom Living and Bible-Based Education Department.
Dr. Schroeder received a Bachelor of Science degree in Psychology from The College of Charleston in Charleston, South Carolina. She completed a Master's of Social Work in Health/Mental Health Administration, Planning and Organizing from Southern University at New Orleans (SUNO) and a Doctor of Philosophy from The Tulane University School of Social Work. She has also earned a Masters of Divinity from Union Baptist College and Theological Seminary. Dr. Schroeder currently teaches as a full-time professor serves in the School of Social Work at SUNO and has several scholarly publications.
Dr. Schroeder has appeared in many media and conference presentations, participated in numerous HIV/STD prevention initiatives and received many academic and service awards throughout her career. She has experience in Community Organizing and Mobilization, Program Management and Social Welfare Research and Policy Analysis. She has served several communities in their efforts to address HIV/AIDS, Cultural Diversity and Teen Pregnancy.
Dr. Schroeder specializes in business and non-profit start-up, community assessments and organizing, funding resources identification and grant writing. She has served on numerous boards, community planning and resources groups and is the President of Transitional Consultants, Inc., an organization committed to assisting individuals, groups, organizations and communities to transition to the next level.