W. F. WASHINGTON, SR., PHD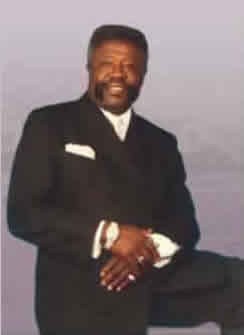 Dr. W. F. Washington is a former College Professor and Dean of Student at Bishop College in Dallas, Texas. He is also a former high school teacher at North Dade High School in Opa Locka, Florida and Pemberton High School in Marshall, Texas. At Pemberton High he served as Assistant Principal for Administration; and as Assistant Track Coach at North Dade High.
Dr. Washington, as a youth, attended the Nashville Christian Institute under Marshall Keeble. He was one of the "Keeble boys" who preached and sang for Marshall Keeble in Gospel Meetings. His first pulpit sermon was preached when he was nine years old. His first church ministry began when he was nineteen years of age at the Morning Star Church of Christ located in Marshall, Texas. He served that congregation for 17 years. Morning Star membership grew from 25 members to over 400 members under his leadership.
Dr. Washington accepted the pulpit ministry of the Golden Heights Church of Christ in 1974. He has lead that church from 126 members to over a 4,000 roll membership. Golden Heights has over 16 Outreach Ministries including a weekly television program and two daily radio programs. They have a Bible School staff of 47 teachers and a Christian Youth Ministry of over 300 young people.
Dr. Washington has preached all over the United States and abroad in various foreign countries. Under his leadership Golden Heights baptizes from 150 to 200 new members each year. He has baptized more people than any Evangelist living today in Churches of Christ among African Americans. He is a talented man of God and truly one of the greatest Evangelist living today. He is married to the former Deloris Dixon Washington and has four children, Willie Jr., Antonio, Marquite and Soncyarai. He also has a daughter-in-law, Niermala, and two lovely grandchildren, Arielle and Gabrielle Washington.
"The height and depth of my excitement could not be verbalized when I received the complimentary copy of your celebratory event in recognition of the CLB Authors induction in the Library of Congress. At the very depth of my spirit and soul there was a cataclysmic eruption of pure joy for this milestone of achievement for you and your authors (including me that whom you guided so astutely into the inner sanctum of literary excellence!" -W. F. Washington, Ph.D.