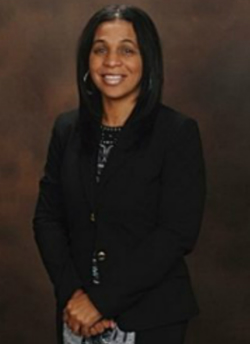 Tina Parkman, Ph.D., LPC, CAADC  spent over a decade counseling troubled youth in and around Detroit and is an international Christian motivational speaker, therapist, and spiritual life coach. Dr. Parkman also serves as adjunct Professor at Spring Arbor University. In every role she plays, Parkman is the ultimate advocate for well-being. She earned her Bachelors degree in Criminal Justice, a Masters in Community Counseling from Wayne State University, and Doctorate from A.C.I. in Christian Clinical Counseling and Pastoral Psychology. Driven to counsel in the pursuit of spreading, "Wealth through Health," Parkman is currently pursuing her Ph.D. in Counseling at Wayne State University with a specialization in addictions.
She is registered by the State of Michigan as a Licensed Professional Counselor (LPC), in addition to being a Certified Advance Addiction Counselor (CAAC), International Certified Alcohol and Drug Counselor (ICADC) and Prevention/ Intervention Specialist for Outreach and Aftercare Prison Ministries.
Expert in Correctional Counseling, Dr. Parkman is an approved therapist for the Michigan Department of Corrections (MDOC) State of Michigan, Department Of Human Services (DHS) and Wayne County Juvenile Justice System.
She implemented spiritual intervention and prevention programs through the Michigan Department Of Corrections for sex offenders and their victims, as well as those in need of anger management and those directly involved with, or affected by, domestic violence: neglect/abuse and addiction.