Better Than Yesterday (Hardcover)
9781562293550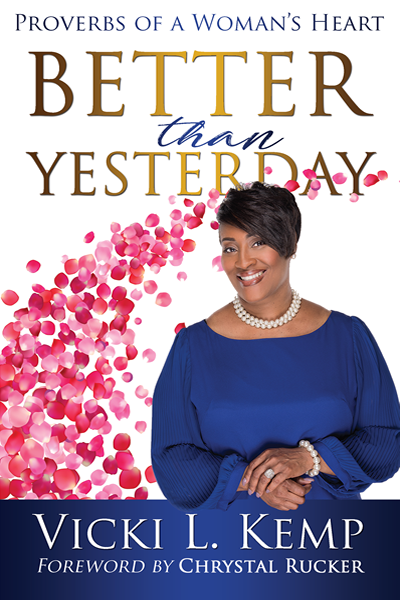 Proverbs of a Woman's Heart
In life, we long to forget the daunting memories of failure, poor choices, hurt, and regrets. We aspire to do better and be better. Yet, sometimes, as much as we try, we find ourselves trapped in a prison of yesterday's sorrows, relentlessly taunted by our past, and dwelling on the saddest words "if only."
Can we escape our past of misery and heartbreak?
Is it possible to take control and experience a better today?
Will healing ever come?
The answers lie in this simple, yet, practical and effective devotional that will inspire you to break free and teach you how to stay free. If you desire to let go and move from a life of rejection to acceptance, want your todays to exceed your yesterdays, and journey to a brighter future, this book is for you.
It will motivate you to turn what you thought were impossibilities into possibilities. You will learn how to start the process of healing, take control of your mind, improve your relationships, and develop deeper intimacy with God.
As you apply the truths outlined and complete the exercises, you will tap into the source of power you need to make your today much better than yesterday.
You will also discover...
How to forgive and love
How to let go and live free
The power and influence of the Kingdom Woman
How to tame your untamed mindset
Finding stability in peace
ISBN:9781562293550
Binding:Hardcover
Page Count:202 Full Color
Trim Size:6x9