Ben Holt (Hardcover)
9781562290757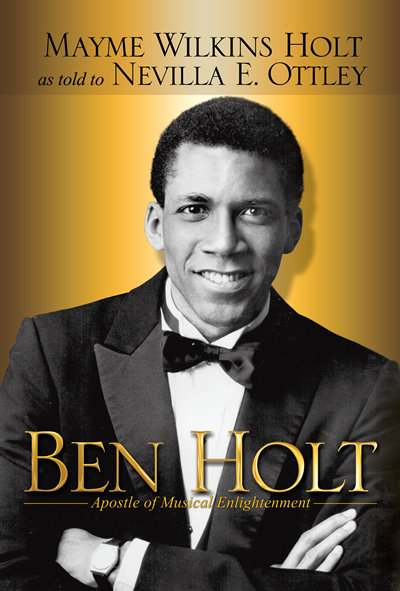 A Mother's Celebration of the Incredible Talent and Life of Her Son
What Goes Into Making a Musical Genius?
Mayme Wilkins Holt opens up her heart to share the incredible story of her son, musician and singer Ben Holt. Holt recounts the joys and challenges of being a single mother and raising a gifted child.
Filled with photos from Ben's life, this book is not only a biography of a talented musician who was taken too soon, but is also a musical journey. Holt shows us how her son first developed a passion for music, but also struggled, at first, with the rigors of having to count the beat of each note. Though he played several instruments, Ben's voice was his greatest musical gift. Ben would graduate from Juilliard and go on to have a successful career as a vocal and performing artist, being featured in several great classical music and operatic performances, including Metropolitan Opera Company.
At the tragically young age of 26, Ben was diagnosed with cancer. After treatment, the disease went into remission. But, Ben knew he was on borrowed time.
During the next eight years of his life, Ben accomplished more, loved more, and lived more than most people fit into lives that stretch long into retirement. One of the most remarkable parts of Ben's story is that it didn't end with his untimely death at age 34. Instead, Ben's legacy continues through the people he touched, in his brief life, who have helped to use his work and his story to bless many, more lives.
Join a mother as she takes you on an incredible journey of love, talent, and tragedy. Once you start reading Ben's story, you won't be able to stop turning the page.
ISBN:9781562290757
Author:
Mayme Wilkins Holt as told to Nevilla E. Ottley
Binding:Hardcover
Page Count:154
Trim Size:6 x 9