Chosen
9781562293611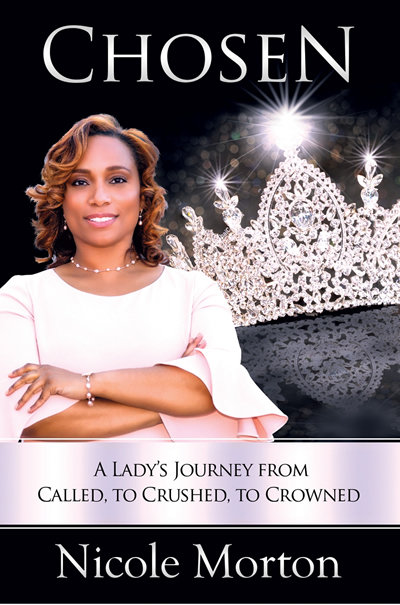 A Lady's Journey from Called, to Crushed to Crowned
Are you silently enduring the torture of a broken heart? Heartbreak can plunge you into an emotional crisis of uncertainty, fear, anger, shame, and agonizing pain. Can you pick up the pieces and be the queen God called you to be?
This straight-from-the-heart story takes you on the journey of a wife, mother, and woman of God whose marriage to a high-profile pastor was forever marred by lies, deceit, manipulation, and infidelity. How did she survive to tell her story? Chosen will change the way you think about yourself, your situation, and God. But most importantly, you will be inspired to rise from the abyss of despair and hopelessness and be led on the pathway to your breakthrough. You deserve to be loved passionately, to be appreciated, valued, and respected. Though you have been crushed, you will be crowned because you are divinely chosen!
"This book will turn a meeting with a great woman into a divine encounter with the wisdom she possesses! Happy reading!!!" –Overseer Carol Harris
"Lady Nicole possesses class, character, integrity, and a passion for God and His people. I trust her with my heart." –Former First Lady Angye Reed
"Lady Nicole is a role model of integrity, thoughtfulness, and poise. I admire her fortitude and genuine compassion to uplift women from adversity to victory." –Lachelle S. Rogers
"Lady Nicole is God-fearing, resilient, and phenomenal. She is passionate about ministering to and supporting women." –Demetria N. Saunders, Ed.M. from Harvard University
"This book is a cataclysmic myriad of emotion, evolution, and epiphany. It carries the reader on a transformative journey through the eyes and experiences of the narrative. Though she is a woman, the book resonates with everyone. It is not gender specific per se' although it uses feminism to display a greater array of disposition and carved dignity. This book encourages faith without boundary and hope throughout despair. It both motivates and challenges the reader. It inspires and brings an introspective look into the mirror of our own consciousness. It shows us ourselves. You see her being significantly crushed... a collection of roses being hammered, nailed, and bitterly broken from stem to stem, pedal to pedal, and leaf to leaf. But then there is the remedy for her being chosen, and for her being crowned. From the flattened roses, to the tenuous tirades, comes the ubiquitous fragrance of Favor... Her heart is metaphorically and majestically transitioned above her pains. Her mindset has been re-furnaced and reconditioned for greatness. And this collaborative partnership has elevated her to Queendom. She learned to love beyond herself, beyond her emotion, beyond her anger, and beyond her pain. As a reader, I went through the kaleidoscope of emotion with her. I saw and felt myself. This book is comical. It's emotional. It's relatable. And perhaps most importantly… it's transformational... I don't offer my verbal support to all books that I've read, but I do to this one. It helped me see me. As a man, I could relate to her pain, and even to her husband's problems. This book has helped to make me better. Thank you, Lady Nicole, for sharing." –Dr. Tyrone J. Washington, Pastor of Chosen Life Fellowships
ISBN:9781562293611
Binding:Paperback
Page Count:150
Trim Size:6" x 9"