Looking Beyond What You See
9780971624085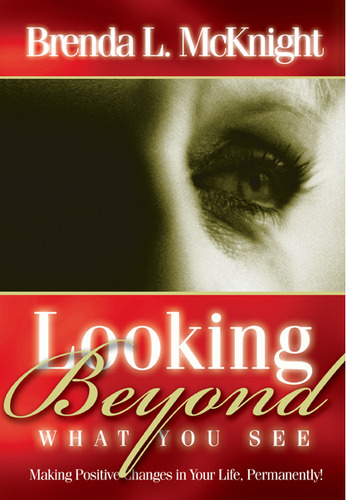 Making Positive Changes in Your Life, Permanently!
Looking Beyond What You See is a simple and effective tool to make permanent, positive changes in your life by learning the right things to say to yourself. This book goes beyond positive thinking. It is more than wishful thinking with no concrete instructions on how to achieve success—the will of God—in your life. This book presents quick and easy tools to create any level of change an individual desires.
Looking Beyond What You See also contain a Journal upon which to write your positive confessions, life lessons, and thoughts each day. Brenda shares significant revelations and truths about issues such as:
Watching what you say
Letting others talk us out of the Truth
Low self-esteem and pity
Courage vs. fear
Taking pit stops
The power drive of God's word
Looking Beyond What You See will teach you how to PREPARE…
Pray

Read the Word of God daily

Exercise your faith

Put on the whole armor of God

Allow God to use you as a vessel

Relax in the presence of God

Express positive words about yourself daily

If you put God first in whatever you do, you will be able to keep your eyes focused on Him and not your circumstances.
ISBN:9780971624085
Author:
Brenda L. McKnight
Binding:Paperback
Page Count:64
Trim Size:5.5 x 8.5