Healing Belongs to You
9781562290290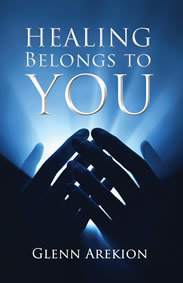 Jesus declared that healing is the children's bread. It is the divine right of every believer to walk in divine healing, divine health and divine life. However, as long as there are questions in your mind as to whether or not it is God's will to heal, your faith will be hampered from receiving what Jesus legally purchased for you.
Sickness is the offspring of its parents, Satan and sin. It came into the earth on the wings of Adam's sin and infected all of humanity. Jesus came into the earth as Savior, Redeemer and Healer. The Scripture says, "Jesus was anointed with the Holy Spirit's power and went about doing good, healing all those who were oppressed of the devil." The devil is the oppressor and Jesus is the healer. Never forget this!
Since Jesus Christ is the same yesterday, today and forever, He is still anointed to heal. The ministry of Jesus, today, is still a miraculous, healing ministry as it was when he first walked the streets of Jerusalem and the shores of Galilee.
This book will answer the important healing questions and reveal God's thoughts towards your wellness. This book will eliminate doubts, banish fear and boost your faith to receive your inheritance. As you meditate upon the truths of these chapters, you will discover...
Did healing pass away with the apostles?

Is God glorified through sickness?

Am I entitled to divine health in old age?

How to resist sickness

How to receive your healing

101 healing promises

Daily healing confessions to cover your life
His Word is medicine to our flesh. He sent His Word and His Word healed them all. You are part of the "all" He sent His Word to heal. Receive your healing NOW!
ISBN:9781562290290
Binding:Paperback
Page Count:154
Trim Size:6x9