Just James
9781562292225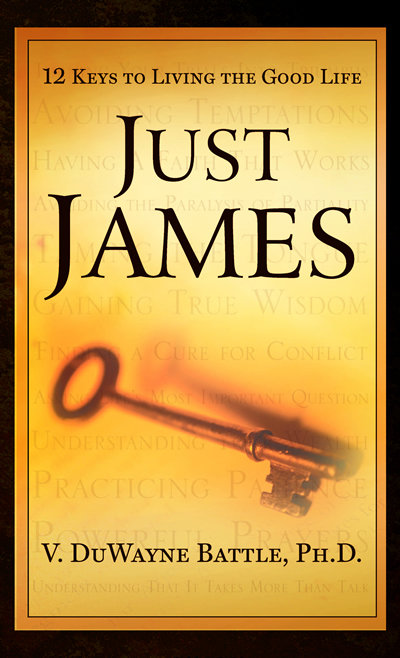 12 Keys to Living the Good Life
Have you ever wondered what it takes to experience the good life? Have you been secretly praying for a breakthrough, hoping that you might enjoy all of the good that God intends to come your way? Just James – 12 Keys to Living the Good Life may be what you've been looking for. This indispensable resource consists of twelve dynamic lessons to help you maximize your potential.
Staying close to the helpful hints and practical insights found in the New Testament letter of James, Just James – 12 Keys to Living the Good Life will teach you to:
Triumph in the midst of tragedy
Work around your weak spots
Live the good life
Find faith to face your failures
Walk by faith
Watch your conversation
Win the war that wages within
Live life with the end in view
Gain a proper perspective on prosperity
Remain patient in times of persecution
Pray the prayer of faith
After reading this book, you will want to share the insights with others who are also seeking to enjoy the good life. This book can be used as an aid in your personal devotions, church Bible class, home Bible study, or small group meeting. Learn and apply these twelve keys to living the good life, and get ready for more of what God has in store for you!
ISBN:9781562292225
Author:
V. DuWayne Battle, Ph.D.
Binding:Paperback
Page Count:196
Trim Size:6 x 9