Poetry for Life
9781562263666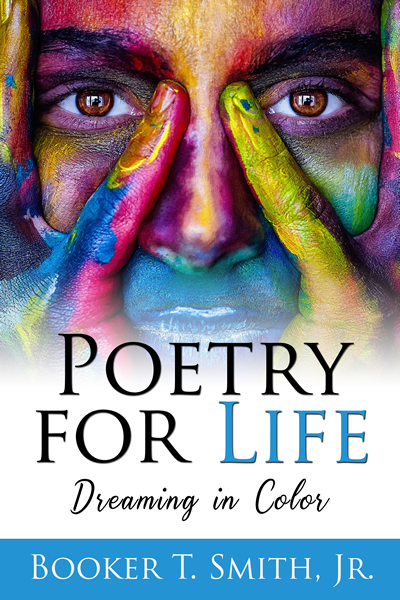 Dreaming in Color
This book, complete with colorful, captivating, high definition images, reflects the author's unique, creative ability to express social issues in poetic form. Themes include conflict in school, addiction, mental health, choices, consequences, resiliency and the power of unconditional love. The poems are inspiring, motivationaland divine.
I highly recommend this poignant and insightful book. Mr. Smith draws from 30 years as a counselor and reflects on some of the major issues of our time. This is a must read. –Nathaniel Abston, Jr., Ph.D., Licensed Clinical Psychologist
Mr. Smith's poetic brilliance is displayed in these raw, deeply-rooted, genuine expressions regarding timely issues. He has captured the essence and reality of life. "Poetry for Life" is essential reading. –Linda Johnson Mosley, Ed.D., Psychologist, Counselor, Advisor and Educator
Mr. Smith worked, diligently, to transition at-risk juveniles back into mainstream society. He maintained compassion while demonstrating a strong desire to rescue them. –Regina G. Love, Judicial Supervisor
Booker is an accomplished man who has done much for his community. His poems will inspire, lift, encourage, move and impact you. This book is a must-read for current as well as future generations. After reading this powerful book, your life will never be the same. Divinely inspired, these poems are the result of Booker's colorful dreams which occurred early in the morning hours. –Bonnie Baker, Bestselling author of "Then and Now", Selected for the Library of Congress' permanent collection
Booker T. Smith, Jr. earned a Bachelor of Arts in sociology from the University of South Alabama, a Master of Science in agency counseling from Alabama State University and has pursued further studies in Elementary Education. For thirty years, he was employed as a Juvenile Probation Officer with the state of Alabama. He was instrumental in writing, developing and coordinating the state's gun program the objective being recidivism reduction in the rate of gun offenses committed by adjudicated juveniles that were originally referred to the program. He also wrote, developed and coordinated the Behavior Aide Program which was designed to maximize the child's potential, while minimizing behavioral conflicts. He acquired over 4,000 hours of therapeutic contact as an outpatient therapist for runaways and as an addiction therapist in a private clinic.
ISBN:9781562293666
Author:
Booker T. Smith, Jr.
Binding:Hardcover
Page Count:54, Full color pages
Trim Size:5.5x8.5